ENDO EWF Spring Balance Type
Product Made in Japan
Manufacturer: ENDO
Model: EWF
Spring Balancer is a device to suspend machines and equipment. Since the spring tension reduces the effective weight of the suspended load to nearly zero, you can control its vertical position effortlessly. Flexible operation is possible as stable balance can be achieved at any height
Features
Standard type with safety device (capacity: 4.5 Kg to 120 Kg)
The exposed part of the drum is reduced as much as possible to ensure worker safety.
The fall-arrest device prevents a suspended object from dropping even in the unlikely event that the spring breaks.
The balancer has a gauge for adjustment with respect to the suspended mass. Therefore, tension adjustment can be performed easily.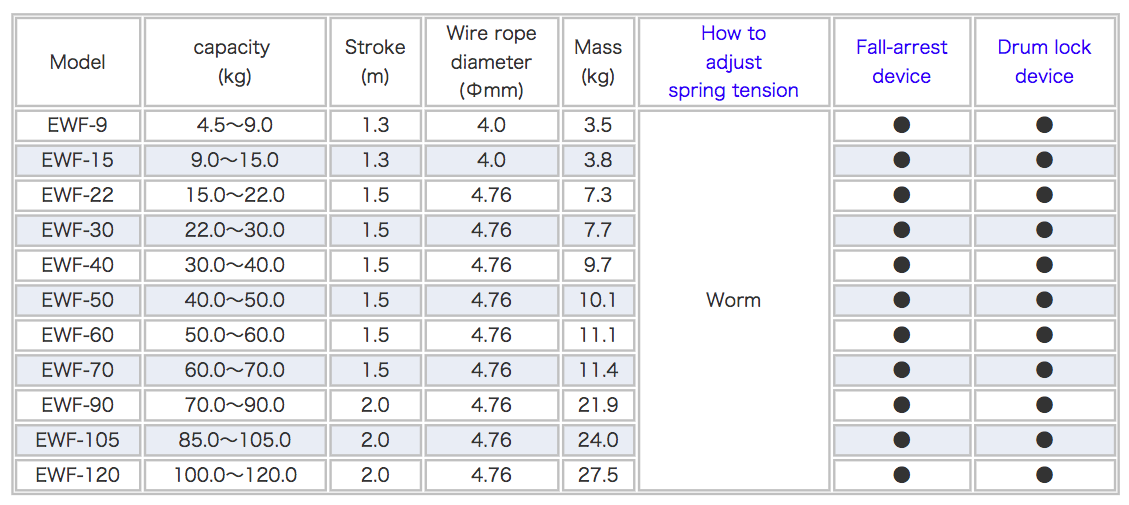 Accessories
Plain Trolley: When attached to a beam, this trolley enables smooth horizontal movement by hand.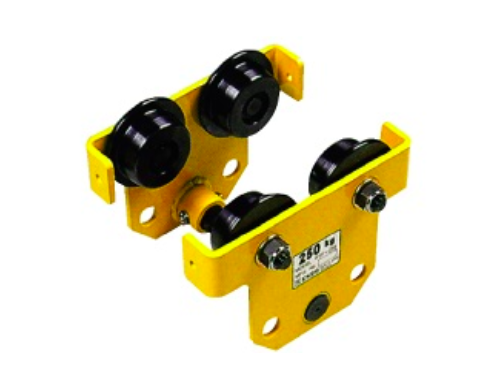 REQUEST QUOTATION

PAYMENT METHODS